We Are The Toyger Cat Society
The Toyger Cat Society was first started by Judy Sugden and associates in 2001. 

In 2012 a committee was put in place by Judy and we have implemented an exciting new website and Facebook page bringing the society up to date showing fantastic examples of the Toyger breed.
A list of TCS breeders can be found and anyone wishing to join the Toyger Cat Society, please have a look around our website. We are also working on bi-annual magazines for our members' enjoyment.
We have over 25 approved breeders in 15 countries – look through our BREEDER/MEMBERS lists for an approved breeder near you.
Not Ready to Join?
Got Questions?
Need Answers?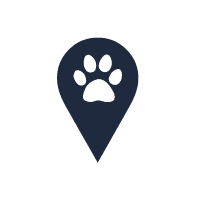 FAQs
The questions you must have!
tips
Toygers are special. We can help you with some friendly tips.
Friends
Get to know the world of Toygers. Explore what other Toyger owners experience.
You Can Be A Part Of Us...
Pat's short 50 word intro.
Pat
Pat is a great person. Pat has a great BIO, but Liz will update it.
Liz
Liz is sorta great. If she wants to be great too, all she needs to do is fill out this section with her BIO.